Description
Funlink™ 360° Swivel Seat Cushion
Product Description
Turn Any Chair Into a Swiveling Chair
Reduce hip and back strain and make getting up from your chair easier.
Our smart swivel cushion turns a full 360 degrees for smooth and easy movement in any direction. Use it at home or use it in your office—this convenient cushion can be attached to virtually any chair, whether that's a desk chair or dining chair.
Our comfortable cushion reduces pressure on key sensitive point, helping to reduce pain. It also minimizes the stress caused on your back by constantly twisting and turning to get out of your seat.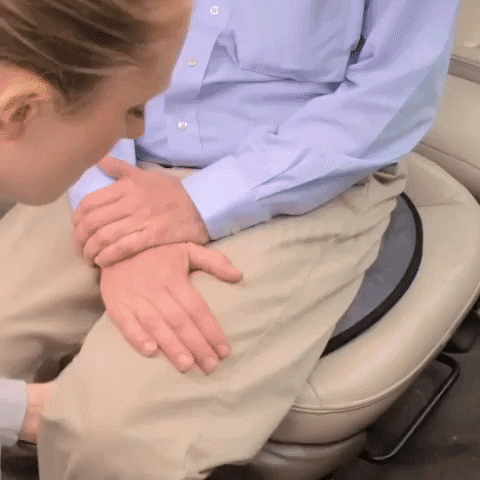 Stop the Pain and Aching Joints
Reduce the risk of injury and alleviate lower back and other pain from everyday sitting with this smart cushion. This cushion protects your joints and fixes your posture, keeping your lower back and neck in place, and reducing strain and unnecessary movement.
The memory foam top layer form fits to your body, providing a soft and comfortable seat wherever you are. Make sitting pain free!
Make It Easy to Get in and Out of the Car
Now you can make driving easier for yourself or for loved ones. Whether you have a long commute, aching joints or mobility issues, or simply want a more comfortable drive, our swivel seat cushion is for you.
Our swivel cushion fits in any seat (both driver and backseat) and is ideal for any model of vehicle.
The seat cushion allows you to form better posture, keeping your neck and back secure and your butt comfortable—for hours at a time.
So whether you have a short drive or a long trip, your back will feel great. The 360 rotation makes it simple to enter or exit a vehicle. Just sit and swivel; no more pain!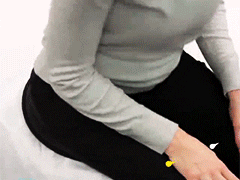 Ideal for Those with Mobility Issues
This swivel cushion is extremely useful for the elderly or for those with arthritis, muscle or joint pain, back issues or chronic conditions.
This subtle cushion is easy to use, portable and efficient, lowering the need for harsh and jerking movements that can cause strain and pain.
We will ship all orders within 1-2 business days of payment, except in rare circumstances.
We usually ship within one business day of payment.
Standard FREE shipping takes between 11-29 business days
Expedited shipping takes between 2-3 business days
Overnight shipping takes between 1-2 business days
Dear customers, We promise to give you the best service, provide the best products in the market & make you feel DIFFERENT and special. ? 24/7 Service ? Fast & Free Shipping ? Safe payment via PayPal
PayPal is our preferred method of payments it's the quickest, easiest and most secure way to pay for your goods or services online. PayPal offers both buyer and seller protection.
If you do not have a PayPal account, to get started and buy your first item with us is very easy. Simply click on the 'Buy It Now' button and follow the eBay checkout steps. Select PayPal as the payment method you then will be given the chance to enter your card details in to PayPal's secure checkout in order to pay for your order. Once the payment has been made, you will then be given the opportunity to make your own PayPal account to make paying for your items in the future very easy.
Should there be a problem with payment, please do let us know.
In the event that you would like to return your purchase, we allow returns that are processed within the defined return date (the return date is to be found in the return policy/shipping and handling section)
Please contact us for a return authorization and the return shipping process.
We are unable to support returns for international orders, as we use eBay's Global Shipping Program for these orders.
If you have any queries, please contact us via eBay. We try our hardest to respond with 1 business day.